"Our astonishing 16.000 square meters big garden will leave you with enough options for a quiet place to rest after the deep inner work you have done."
Description of the location & accommodation
Our center – located in the middle of nature and grasslands, at the foot of a nature reserve – provides you with the ideal conditions to recharge yourself. Our astonishing 16.000 square meters big garden will leave you with enough options for a quiet place to rest after the deep inner work you have done. The property is surrounded by different species of hedges, each with its own color of flowers, which makes it a pleasure to come along in the spring.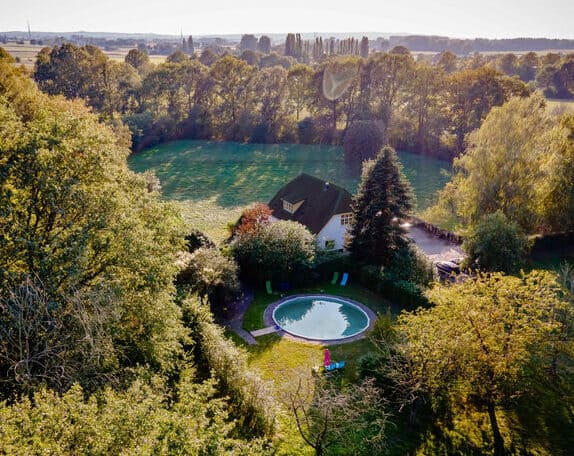 You can expect to be awakened by the sound of dozens of birds, be able to pick some fresh fruits and nuts (depending on the season of your visit), cozily linger around the wood stove in the living room when cold or take a refreshing dive in the outside pool (depending on the season, or not, if you're a real ice(wo)man).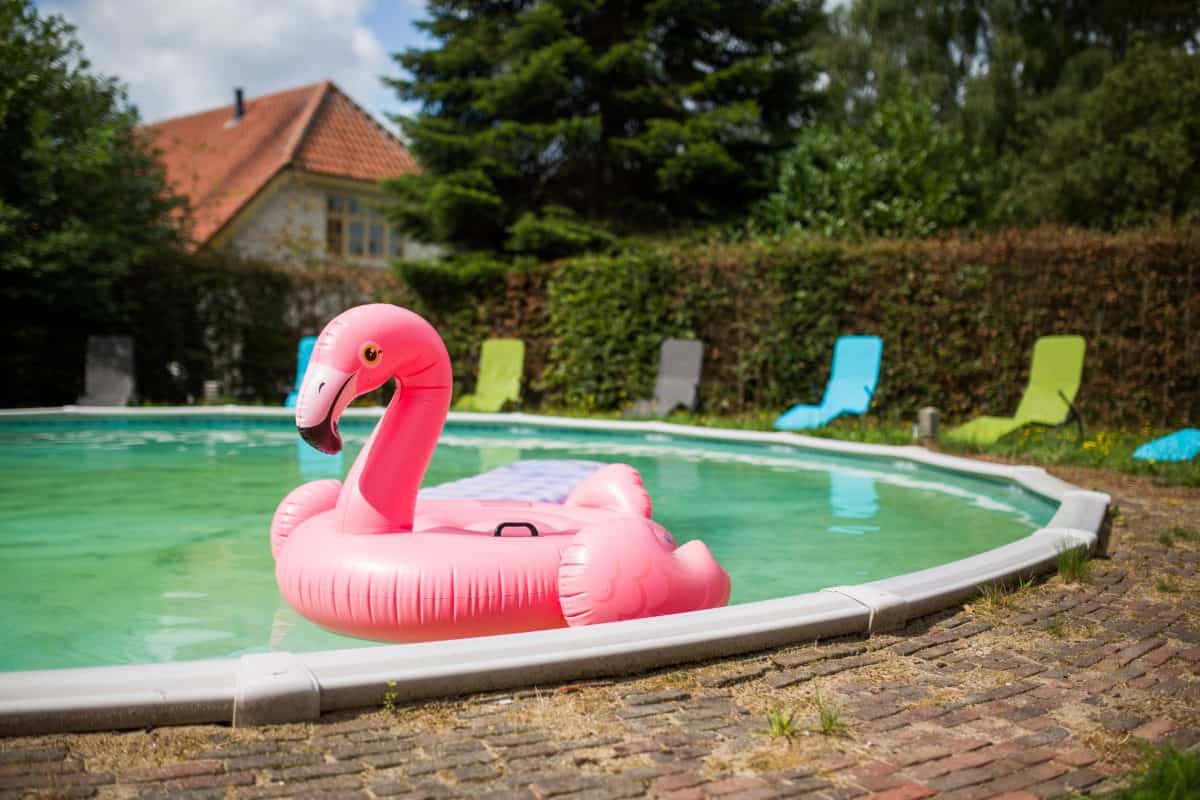 The accommodation is a renovated Dutch former farm house with all the comfort you may need for a pleasant stay. Even though it is easy to reach (only a few minutes from the highway or the city center), it is situated quite secluded and provides us plenty of privacy.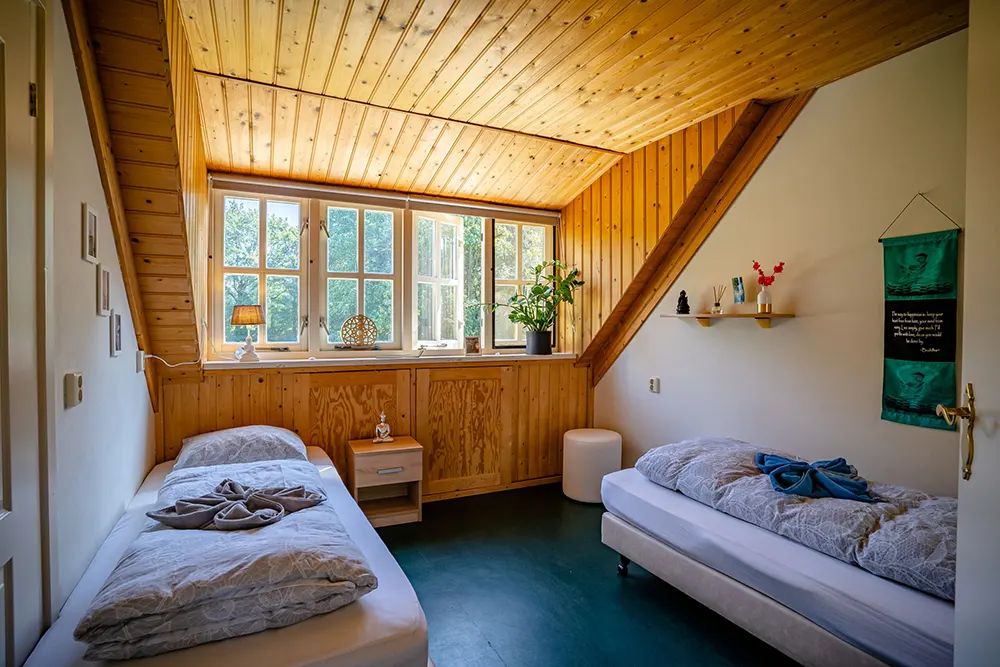 To make sure you feel at home and with us, we have designed our rooms as cozy as possible and created a caring atmosphere. Soft, warm light, a pleasant aroma and room decorations that have been selected with love and care should make you feel comfortable, so it becomes easier for you to dedicate yourself entirely to the healing process.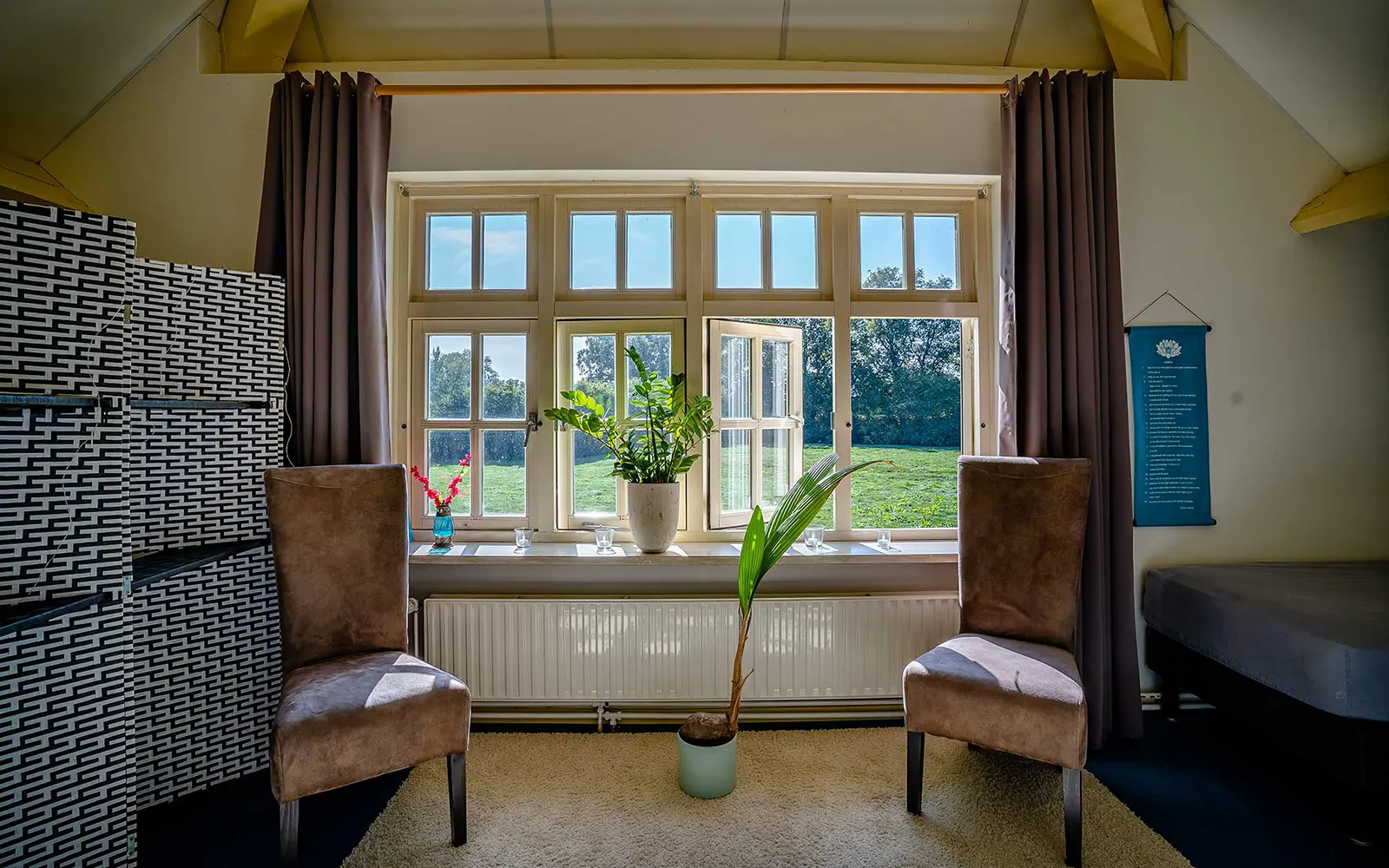 Food & Facilities
From our own experience, we know how demanding and energy-depleting an ayahuasca journey can be. It's important that you rest after your journey and surround yourself with good, healthy energy. Therefore, a small buffet with selected healthy and vegetarian meals is available after the ayahuasca ceremony. We prepare the food with love for you and use as much organic products as we can.
There's usually a mix of salad, soup, pasta or rice, fresh fruit, bread and as much tea as you like. It's no problem if you have any dietary restrictions: simply let us know beforehand or state what you need from us when you make your reservation. We always do our best to accommodate to everyone as far as possible.